We at DigiOmate provide you with website designing company in India and our agency is awarded as the "Best web designing company in Delhi"

If you already have a website/business website but that is not up to your satisfaction and fails to provide with the results. we "DigiOmate"  leading website redesigning company in Delhi/NCR guarantee to provide you with the best services.
If your website rankings have dropped or seemingly disappeared, it's time for a Website redesign DigiOmate provides you the Best web designing agency in India. Even a top-ranked website can take an unexpected dive, especially if your website is not up to par with current website structure and SEO requirements which change hundreds of times per year. Our SEO Team and web developers are the top-of-the-line professionals who pride themselves on their current creative knowledge base and SEO skills. We can help you regain or reach better-ranking results with our website redesigning company in Delhi, whether you need a full redo or just a mini. SEO Redesign When our website pros do a complete SEO Overhaul it will boost your search engine ranking without loss of your current ranking. It's the ideal way to freshen up an old website or perk up a critical landing page. Your website remains visible to all viewers but is enhanced in beauty, function, and results.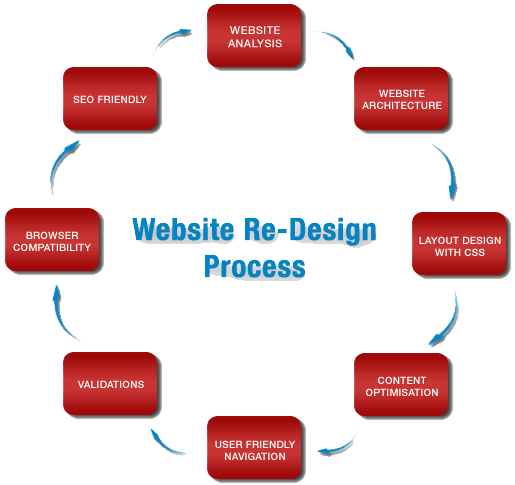 Your marketing and website team will work together with our SEO professionals in a collaborative approach. This is the best way to keep your website ranking up during minor or major changes and additions. If you do not have your own team, our own in-house staff of designers and developers we "DigiOmate " website development company in Delhi get you the results you want from a full review and website redesign. These days most of the website redesigning companies they do make changes like a graphics makeover, good web page alignment, and few more attracting thing that's all but DigiOmate has creative designers to unlock your website from base to its potentials height and helps you to convert your website visitors into lead or customers.
Tell Us About Your Project
And Get It Done